Strickler Medical represents unique medical technologies and serves these hospital departments: Operating Rooms, Gastroenterology, and Clinical Engineering (Biomed)
New Products & Technologies Showcase Strickler Medical is always up to date on the latest products and technologies - You can be too!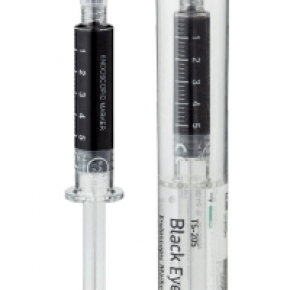 Black Eye Endoscopic Marker
"Black Eye™ is a sterile, non-pyrogenic, purified carbon formulation designed to be used as an endoscopic marker for marking polyps…"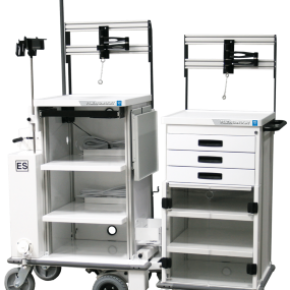 Featherweight Endoscopy Carts
"Featherweight® Endoscopy Carts are fully customizable for whatever your department requirements may be. PHS West, Inc. endoscopy carts are designed…"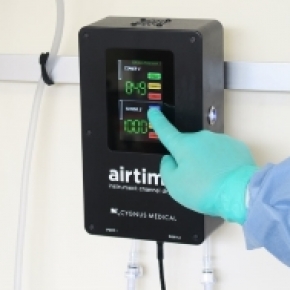 AirTime Instrument Channel Dryer
"Properly dried channels reduce the risk of infection. Studies indicate there is a strong correlation between moisture and microbe colonization within…"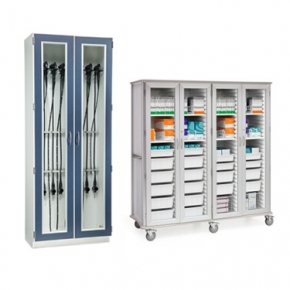 InnerSpace by Solaire Medical – Carts & Cabinets
"Medical storage cabinets and carts for endoscopy departments offer a choice of stationary and mobile storage in sizes that accommodate…"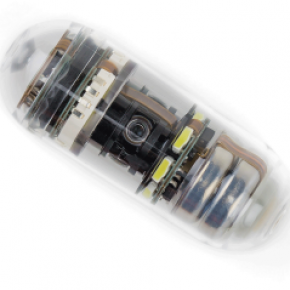 CapsoCam Plus
"Now with higher resolution and double the memory, CapsoCam Plus provides the most comprehensive imaging available in capsule endoscopy. Developed…"
Manufacturers carried by Strickler Medical these reliable brands are the best in innovative technologies